Promotions & Special-Offers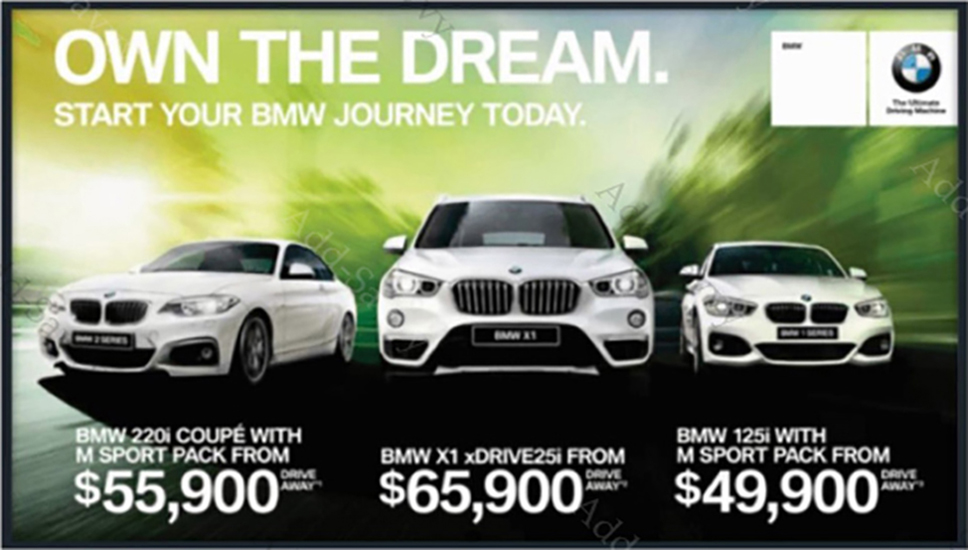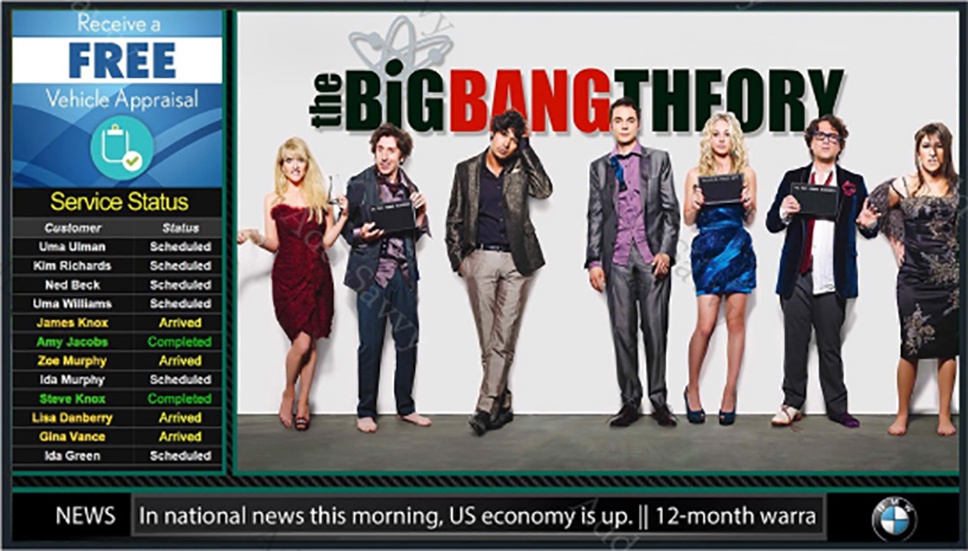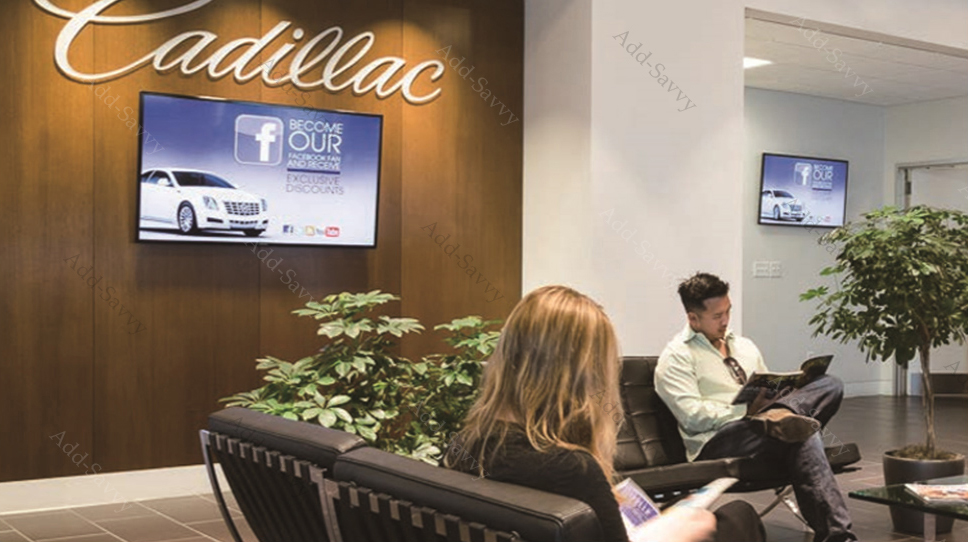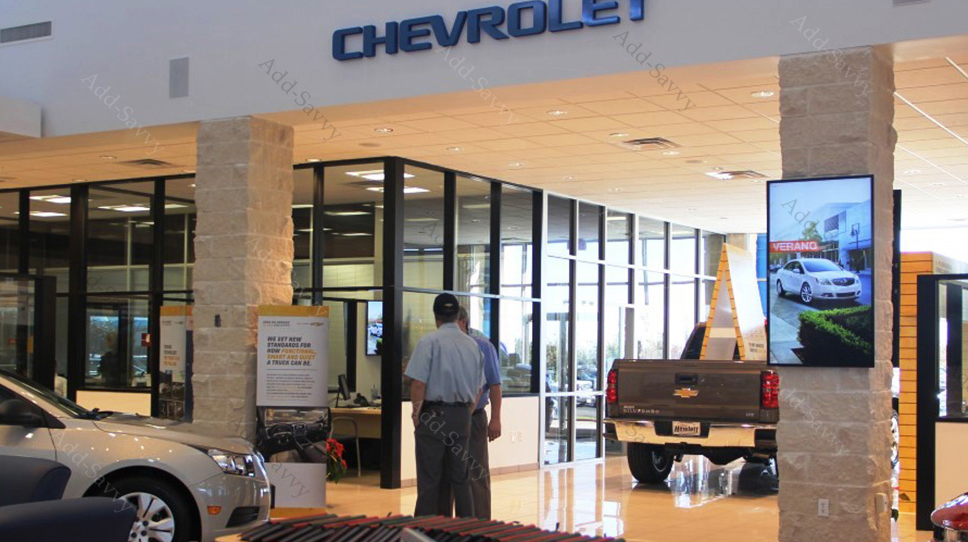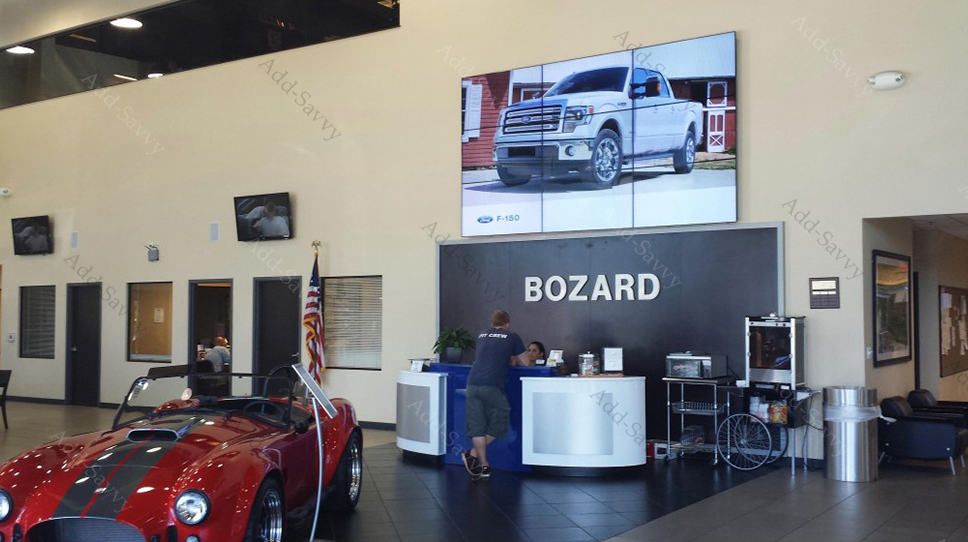 Increase Revenue
Digital signage increases awareness for services, & special-offers. As a result, customer-inquiries can increase by up to 15%.

Keep customers informed with the latest deals & special-offers. Crisp & appealing content can influence a customer's decision & even prompt a customer to purchase.

It's easier than ever to keep content fresh & relevant. Simply request screen changes, & see updates instantly.
Interactive-Product Screen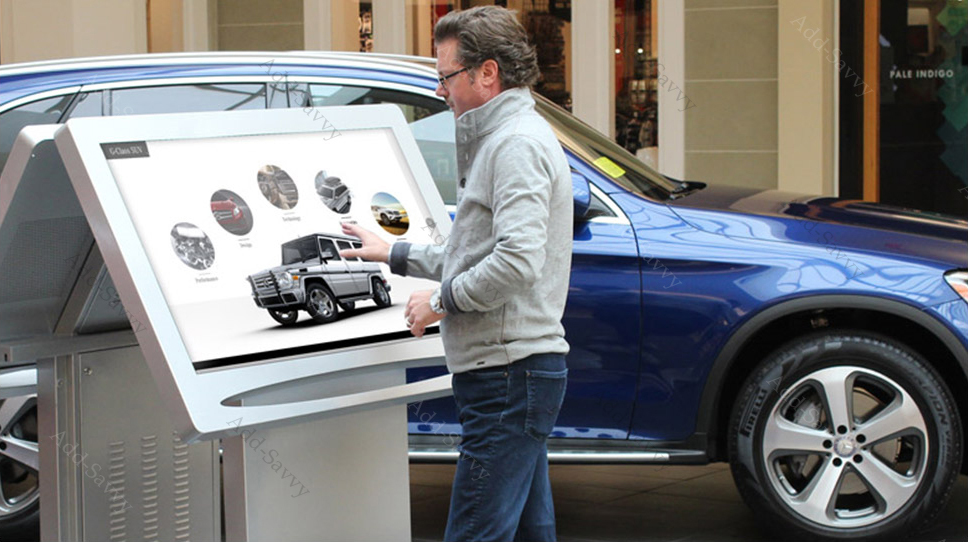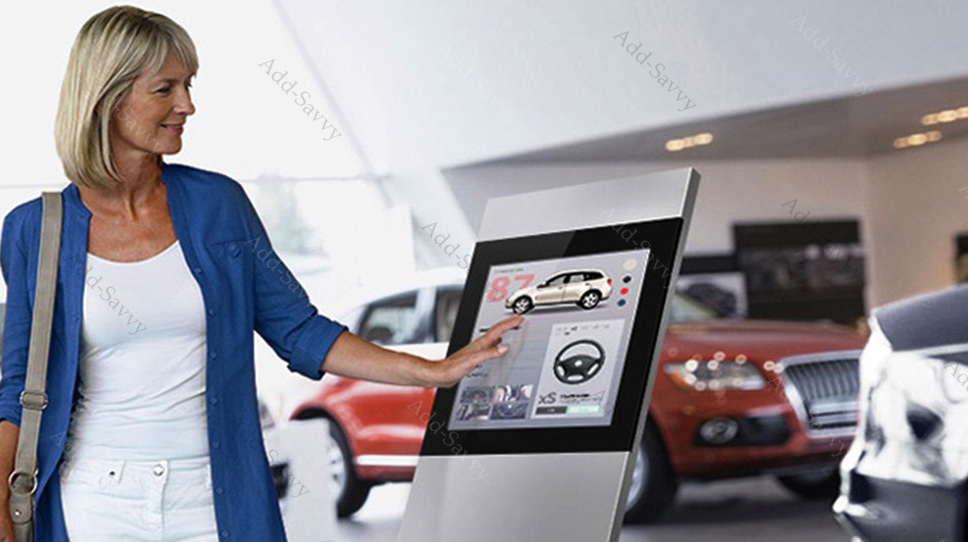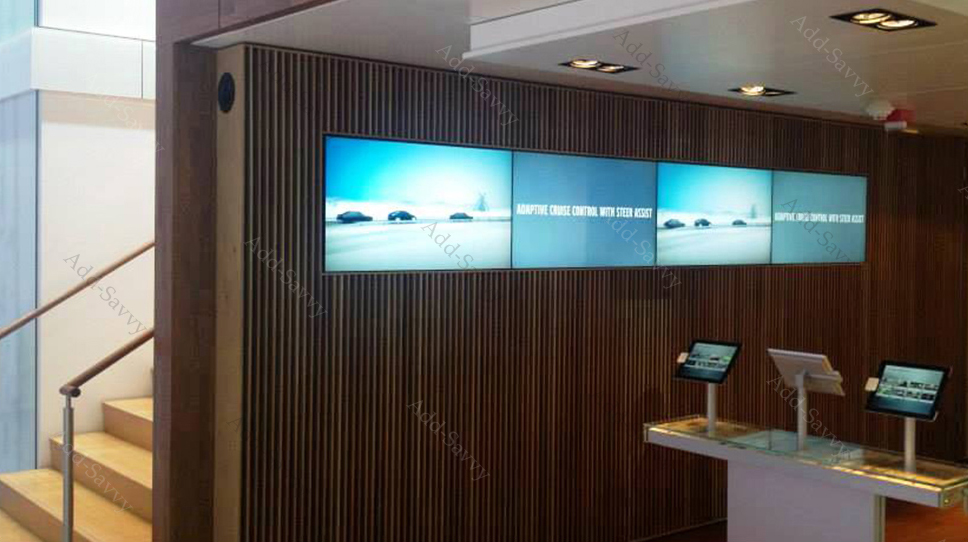 Gain Insight & Save Money
Our new interactive touch screens are not only a polished way to display information, but also a way to gain insight & save money.

Receive reports outlining which products customers selected the most, and even how long customers spent considering a particular product.

When customers are done reviewing a product, they can send specific product info & a brochure to a personal email address.
Real-Time Content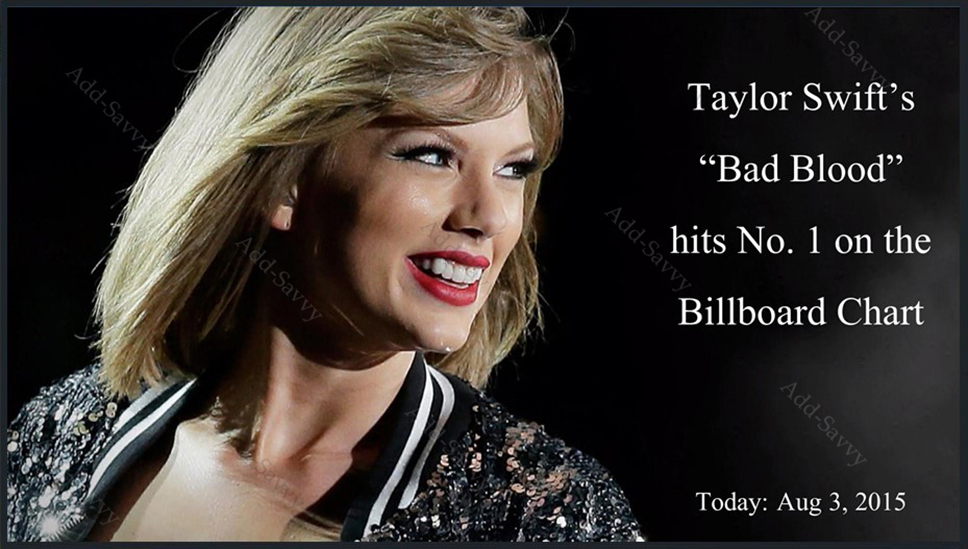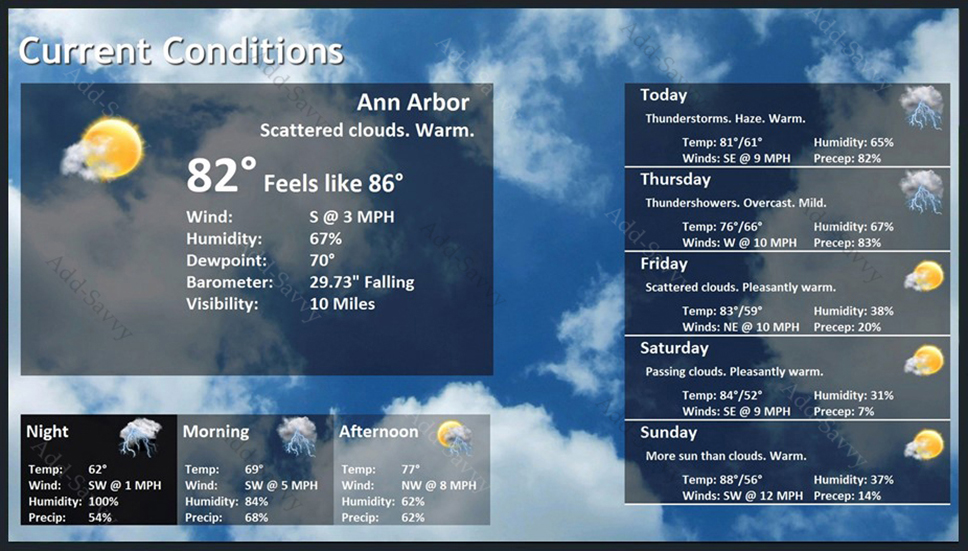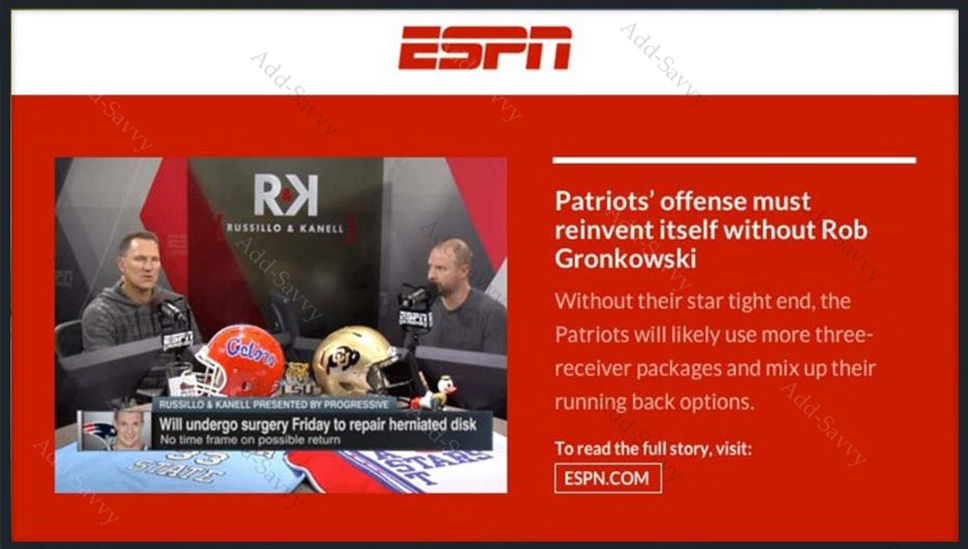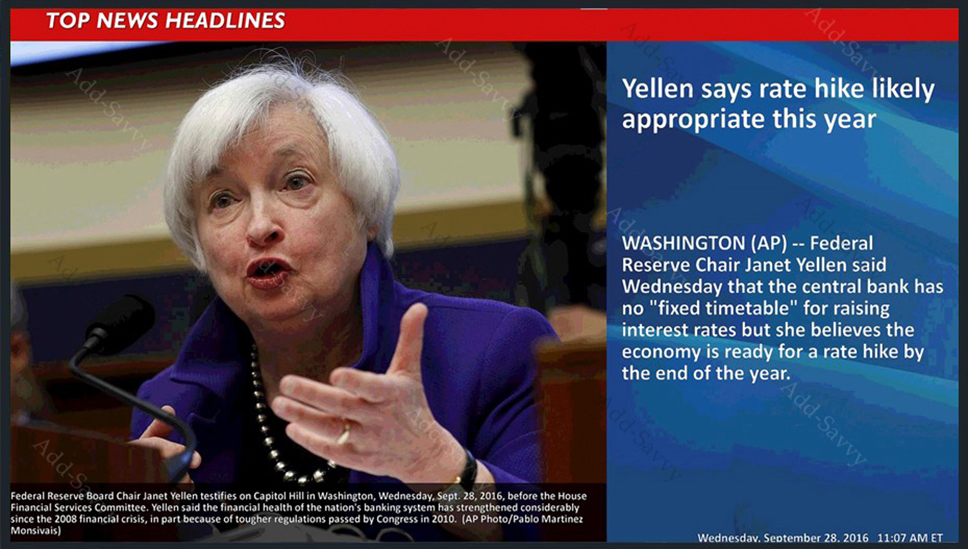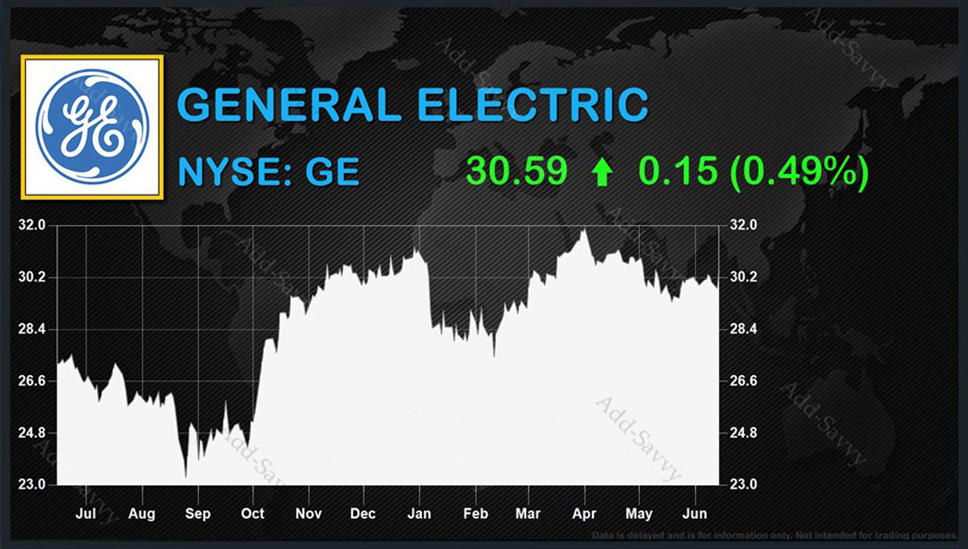 Keep Visitors Informed
Updated daily, real-time content keeps your visitors informed. Our current real-time solutions include:

-Pop Culture News
-Local Weather
-Sports Highlights
-Headlining News
-Stock Market Updates
Entertainment Screen
Enhance The Waiting Experience
Customers hate waiting. This solution makes the waiting experience much more enjoyable.

The customer's focus is re-directed towards fun & engaging content, and away from how long they've been waiting.

The entertainment screen contributes to a better overall experience, which produces better reviews, which ultimately creates more business.
Staff Appreciation & Recognition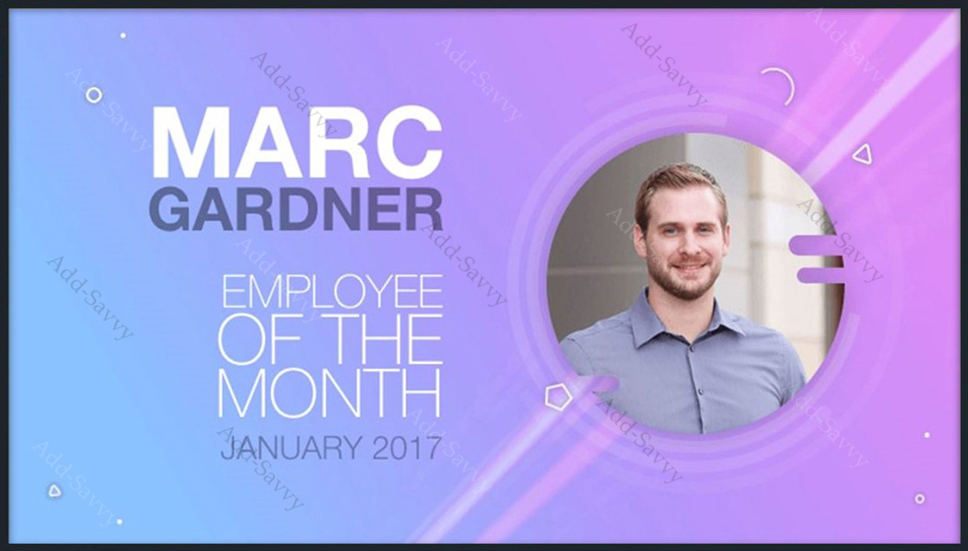 Create a Positive Environment
Everyone loves positive reinforcement; everyone likes to feel appreciated.

Displaying a congratulatory message for all to see, or recognizing when employees exceed expectations will boost employee morale.

Data shows that employees who feel appreciated are more productive, more loyal, and deliver high-quality service. A positive environment will ultimately enhance the customer-experience.